Transportation
For Transportation of the coriolis mass flow controller it is important to follow these recommendations:
The coriolis controller should be transported in a

high quality wooden

container, which should protect the coriolis flow controller from mechanical damage;

It is recommended to 

use

 waterproof 

packing materials

 

in

 the transport container;

Transportation should be

 accomplished with 

ambient temperatures from -40 to +70 °C, with relative humidity up to 100% non-condensing at 35 °C;

Protection against precipitation/rain must be provided;

Coriolis gas flow meters can be transported by

any 

oofed transport, including air transport in heated hermetic compartments in accordance with the rules in force for this type of transport;

The requirements in the package handling marks should be fulfilled;

S

tacking the 

container

 on the transport vehicle must be provided to prevent their movement;

The 

container

 must not 

recieve

 sharp blows while loading / unloading;

The flow meter

 must not be in the shipping container for more than 3 months;

After transportation at  temperatures below 0 °C container the coriolis mass flow mete should be unpacked at least 12 hours after its storage in

a 70 degree F or 21 degree C environment

.
When the coriolis mass flowmeter is transported out of package it is necessary to follow recommendations shown in Figure 3.1. NEVER lift the coriolis mass flow meter by the electronics transducer.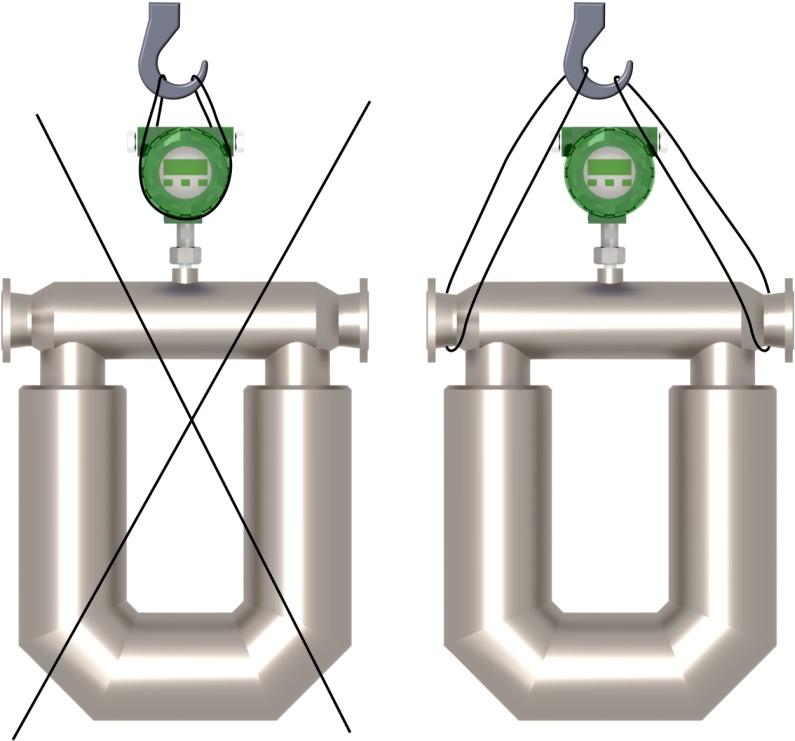 Figure 3.1 Coriolis flow meter Transport and lifting requirements.